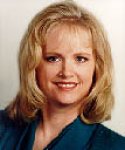 424 SOUTH STATE
Orem, UT 84058 USA
"If both parties in a transaction are not happy, it isn't a good transaction. I listen carefully to my clients in order to serve them in a way they want and should be served. Teamed with honesty, hard work, and frequent contact with clients, this gives them satisfaction they want and deserve."
Education
* Stringham Real Estate School * Brigham Young University * Springville Senior High School
References
"Luann is honest and hard working. She found the land i needed for developing and then she resold it quickly!" Rex Daley. Orem eneral contractor
"When Julie's mother was diagnosed with terminal cancer, we decided to buy a home where she could live with us and have her own living area. Luann became our agent. We wanted to sell our home quickly, and luann had a qualified buyer with a full-price offer within a week. She was conscientious in finding a number of homes in our price range with the desired accomodations for julies mother. We were able to make our purchase in a timely fashion. She also sold Julie's mother's home. Our experience working with Luann Grazzini was exceptionally pleasant. She regularly kept us informed of suitable homes that came on the market. She was prompt in returning calls and requests. Though very efficent, she was friendly and patient (which was important to us). She maintained a professional quailty through the entire period of our association. Luann was not intimidated by the many obstacles that came up, especially when working with an out of state co- owner. We would recommend her highly to anyone looking for an agent in real estate." Sincerly, Julie and John Knoche
Welcome
Take your time and look around. I have created this site to help you find information on buying or selling a home. My goal is to help you find the perfect home at the lowest possible price or to help you sell your current home at the highest price the market will support.
Let Me Help You Find a Home!
This website contains a lot useful information to aid in your home search or to help you in your efforts to sell your home. However, this business is about relationships. Please contact me so that I can answer any questions or give you any tips that you might need. Let me know how I can help you.