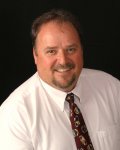 212 S Main, #1
Spanish Fork, UT 84660 USA
SHORT SALES SPECIALIST
I have been in the Real Estate business for 13 years. Previously I was affiliated with Pendray Homes and Osmond Real Estate. I specialize in Residential and New Construction. I also enjoy finding those hard-to-find "unique" properties. So call me for all your Real Estate needs.I also have experience in selling and listing BANK REPOS in Utah County.
Welcome
Take your time and look around. I have created this site to help you find information on buying or selling a home. My goal is to help you find the perfect home at the lowest possible price or to help you sell your current home at the highest price the market will support.
Let Me Help You Find a Home!
This website contains a lot useful information to aid in your home search or to help you in your efforts to sell your home. However, this business is about relationships. Please contact me so that I can answer any questions or give you any tips that you might need. Let me know how I can help you.