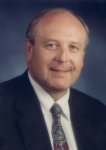 424 SOUTH STATE
Orem, UT 84058 USA
There is value received through 27 years experience in EDUCATION
* Graduated from UVSC in Marketing Management-1977 * Real Estate Principles and Pratices-1977 * Advanced Sales Training- "Mastering the art of selling real estate."-1978 * Code of Ethics- Realtor Pledge-1988 * Appraisal Certificate-1988 * C.R.S.- Certified Residential Specialist(only 4% of all Realtors)-1991
AWARDS
OVER 45 DISTINGUISHED SERVICE AWARDS INCLUDING-- * "Transaction of the Year" * "Top Listing Agent" * "Top Selling Agent" * "Salesman of the Year" * "Lifetime member"Million Dollar Club" Utah County Assoc. of Realtors * "Platinum Gold Master Realtor"- over 500 closing.
EXTRA VOLUNTEER SERVICES
Utah Grievence and Abertration Committee-State Level
Co-Director of Home Expo-Utah Association of Realtors
Political Action Committee Member-Utah Association of Realtors.
Utah County Habitat for Housing Donations Recognitions
TESTIMONIALS
"We couldn't have bought our home without him! When he negociated our deal, we got just what we needed." Julie Hoggard
"What a great buy Gary found me! He went the extra mile and served me very well." Paul Lindorf
"Thanks, Gary. You always make my job easier by helping to get the loan information for me. You are always there to help your clients." Bob Smith, Atherton Mortgage
"GARY HAS SOLD OVER 25 HOMES TO ME AND MY BUSINESS ASSOCIATES. HE PAYS ATTENTION TO DETAILS WITH PROFESSIONAL SERVICE IN MIND." Bryant Safford, First American Title.
WOW!! Gary's service in marketing our home quickly and finding our new home was a breeze with Gary's expertise in Real Estate.
Welcome
Take your time and look around. I have created this site to help you find information on buying or selling a home. My goal is to help you find the perfect home at the lowest possible price or to help you sell your current home at the highest price the market will support.
Let Me Help You Find a Home!
This website contains a lot useful information to aid in your home search or to help you in your efforts to sell your home. However, this business is about relationships. Please contact me so that I can answer any questions or give you any tips that you might need. Let me know how I can help you.