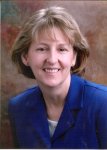 424 South State Street
Orem, UT 84058
Education:
Brigham Young University B.S. Computer Science/Statistics 1987GPA 3.8/4.0 Graduated Cum LaudeMember Phi Kappa Phi Honor Society
For the past sixteen years I have worked in the computer industry in various capacities. Just recently I started in Real Estate here at Osmond and became interested in marketing real estate while working on subdividing the family farm (2002-2003). I completed real estate training and after gaining the county's approval for our subdivision I entered into an agreement with Osmond Real Estate. I have found that the requirements gathering skills and attention to detail required to develop software matches the skills necessary to help clients sell their home or find a new home. Helping people find and/or sell their home is a fun thing to do.
Welcome
Take your time and look around. I have created this site to help you find information on buying or selling a home. My goal is to help you find the perfect home at the lowest possible price or to help you sell your current home at the highest price the market will support.
Let Me Help You Find a Home!
This website contains a lot useful information to aid in your home search or to help you in your efforts to sell your home. However, this business is about relationships. Please contact me so that I can answer any questions or give you any tips that you might need. Let me know how I can help you.