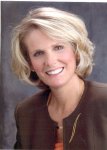 424 South State Street
Orem, UT 84058
BUYER'S AGENT OF THE YEAR 2005
My past experience in the corporate field has given me an understanding of advertising and marketing. It has also left me with a wide range of contacts. With my years of training, combined with a fresh approach, I am eager, optimistic, and enthusiastic about the Real Estate field. I am very motivated. I hold my standards very high when it comes to intergrity and honesty. i know I need to be reachable and in constant contact with my clients. I can be reached ANYTIME through my office, cell, home, email, or fax.
I can guarantee I will give you 110%.
Combine this with the enthusiasm and experience of my partner, Elaine Stratford, we are a team that cannot be beat.
Welcome
Take your time and look around. I have created this site to help you find information on buying or selling a home. My goal is to help you find the perfect home at the lowest possible price or to help you sell your current home at the highest price the market will support.
Let Me Help You Find a Home!
This website contains a lot useful information to aid in your home search or to help you in your efforts to sell your home. However, this business is about relationships. Please contact me so that I can answer any questions or give you any tips that you might need. Let me know how I can help you.