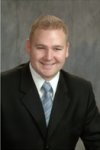 424 S STATE STREET
OREM, UT 84058 USA
Welcome
Take your time and look around. I have created this site to help you find information on buying or selling a home. My goal is to help you find the perfect home at the lowest possible price or to help you sell your current home at the highest price the market will support.
Let Me Help You Find a Home!
This website contains a lot useful information to aid in your home search or to help you in your efforts to sell your home. However, this business is about relationships. Please contact me so that I can answer any questions or give you any tips that you might need. Let me know how I can help you.
Here are some testimonials.
"Brennen was so flexible, I have a tight schedule and he worked so well around my schedule."
"He cares....Brennen discovered what house we were looking for and he used his tools to send us examples of homes we would want. He didn't just pull up homes on the MLS, he actually went out there to make sure that house had what we wanted before he took us out there."
"It was so easy, he did all the paperwork, explained so thoroughly what the process was like, it was totally hassle free, which saved me so much time."
"After we bought the house, he continued to follow up to make sure we were still happy, even after the fact, he even asked if we needed help moving in."
"My house sold in two day's thanks to his marketing excellence. The guy down the street with the same house, same yard, but with a fence, who is trying to sell it on his own has had his up for two months and it is still for sale."
**Inquire about how you could receive a complementary vacation package.**